Carson Arthur
Carson Arthur is a landscape designer and television personality with several shows that can be seen all around the world. Throughout his 20-year television career, Carson teaches homeowners how to raise the value of their homes through outdoor renovations while maintaining a focus on environmentally friendly choices. He is a tv mainstay as part of the North American Cityline team. Carson also writes a column for the Halifax Chronicle Herald, the Sun media group including the Toronto Sun about outdoor design and appears regularly in a variety of magazines with guest articles. He is the North America outdoor design editor for Outdoor Lifestyle magazine; has a syndicated radio show called 'Take it Outside'; is the spokesperson for Better Homes and Gardens Real Estate; and the author of the sold-out book Garden Designs for Outdoor Living and has a new book for 2019 called Vegetables, Chickens and Bees.
His credits include; the host of HGTV's Green Force and Critical Listing; the Gemini nominated Room to Grow on Global, ION and the Discovery network; Better Homes and Garden's Home, First Home on the Hallmark Channel in the U.S.; and as the gardening expert on HGTV's blockbusters; Home to Win Season 1 through 4.
Don't miss Carson Arthur when he takes the main stage on Saturday, March 23 at 1:00pm and Sunday, March 24 at 12:30pm to discuss 'The New Home': Redefining the traditional backyard to include balconies, rooftops and shared spaces.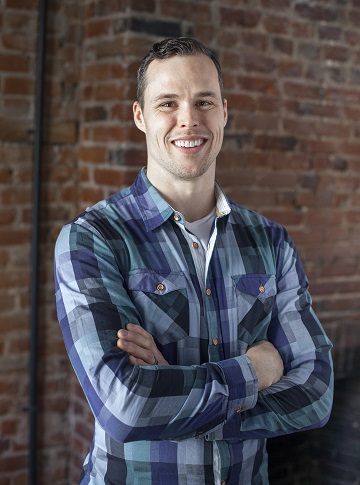 Chris Palmer,
HANDYMAN
As a professional Industrial Designer turned Designer Carpenter and Contractor, Chris has brought a new perspective to the world of handcrafting beautiful custom builds. With over 10 years of experience, his company focuses on all levels of projects from custom wall units, to complete home rebuilds.
A creative eye and unique style keeps Chris on trend and his work in demand. Chris often participates in many charities donating his work to help raise money for groups such as Diabetes, Habitat for Humanity and others. You can also find Chris sharing his knowledge on the latest home renovation tips and woodworking techniques as a regular guest expert on The Marilyn Denis Show, The Global Morning Show and his YouTube Channel.
You may also recognize Chris from other media appearances HGTV, such as Canada's Handyman Challenge, Income Property, Open House Overhaul and Backyard Builds.

Handyman Chris Palmer will be revealing industry secrets to getting that professional finish on any home project. He'll be hitting the stage on Friday, March 22 at 2:30pm and Saturday, March 23 at 11:30am. Don't miss him!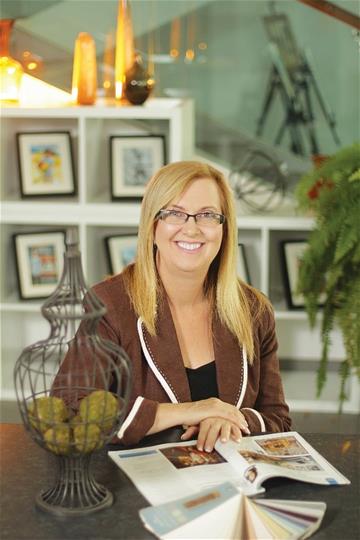 SUE PITCHFORTH
Sue Pitchforth of Décor Therapy Plus is an International award-winning Designer and Readers' Choice Winner for eight years in a row. Sue is a TV personality and professional speaker. Her workshops and seminars are extremely popular, inspiring thousands of homeowners. Currently, Sue is changing the design industry with her newest program "Design from a Distance". Sue is excited to be back at the Home & Garden Show and is ready to inspire Ottawa homeowners to transform their indoor and outdoor spaces!


Award-Winning Designer Sue Pitchforth will be teaching you everything you need to know to bring new life into your home with her fresh design ideas. Sue will be presenting on the main stage Friday, March 22 at 7:00pm and Saturday, March 23 at 4:00pm.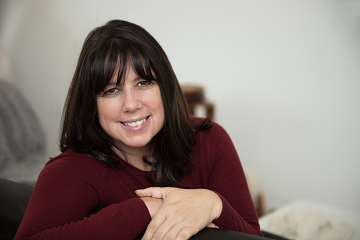 Kathy McEwan
Kathy McEwan is a Certified Professional Organizer and owner of a home and office organizing company, Second Set of Hands. Kathy has a B.A. majoring in Sociology, is a previous Chair of the Professional Organizers of Canada – Ottawa Chapter and has certificates of study in Chronic Disorganization, Basic ADD Issues, Time Management and Productivity, and Senior Move Management. Kathy's goal is to help those who are feeling overwhelmed and stressed due to lack of organization, become organized, be more productive and simplify their lives. Do you have too much clutter? Too busy to keep your home organized? Want systems in place to help you stay organized? Kathy and her team can help!

Professional Organizer Kathy McEwan will be sharing her tips on how you can get organized starting TODAY! Just in time for spring cleaning. She will be presenting on the main stage Sunday, March 24 at 2:00pm.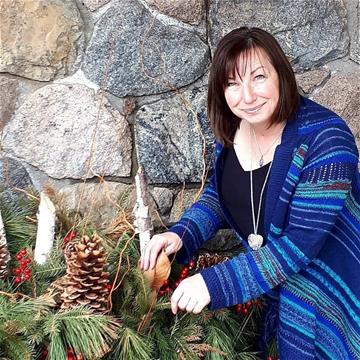 Lana Doss
Lana has relished playing in the dirt since she was a child and continues to share that thrill with others. She has spent over 25 years of her career in a leadership role in horticulture, mainly for reputable garden centers. She takes great joy in educating people on their living things and helping gardens reach their full potential with her company The Fine Gardener. During the winter you can find her teaching horticulture at Algonquin College and delivering gardening workshops and seminars. Her company specializes in garden maintenance, exterior small space design, workshops, consulting, container gardening and culinary gardens.

Love the idea of gardening but, don't have the time? 'The Fine Gardener' Lana Doss will be sharing her tips on Gardening Shortcuts: The Best Results from the Least Effort. She will be on the Home Show's main stage on Thursday, March 21 at 3:30pm and Sunday, March 24 at 3:30pm.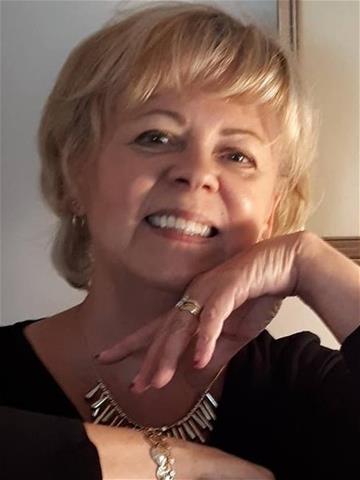 Judy Darling
Since the 1990's, Judy has been part of the property stylist industry in Canada, first as a floral designer, then as an International Home Staging Professional, followed by interior decorator and Feng Shui consultant. But Judy wanted to be part of something bigger than herself, and as a result, came together with her colleague to create an all-Canadian industry—and the Canadian Association of Property Stylists (CAPS) was born. As CAPS Co-Founder and Chair, Judy is dedicated to advancing the excellence of property styling across Canada. During CAPS first year, she was a guest blogger on CREA CAFÉ open mic in the article 'Home Staging Can Sell Houses'. As a trainer, writer and speaker, she conducts courses and workshops under Darling Home Staging and Décor to inspire homeowners in the Ottawa area.

Judy Darling of CAPS (Canadian Association of Property Stylists) will be giving advice on how to get that curb appeal you've been dreaming of and what areas to focus on with a limited budget. She will be making her home show debut on Thursday, March 21 at 2:00pm and Friday, March 22 at 1:00pm.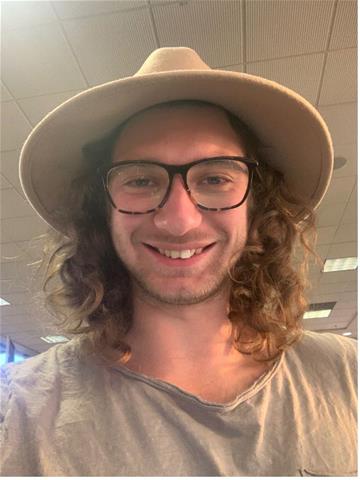 BLAKE HARRIS
Head of Country at Vegepod Canada, young Aussie Blake Harris brings the family business of Vegepod to Canada for 2019. From a small family business which started 10 years ago has now grown to over 10 Countries globally and is changing the game on raised vegetable garden beds making it easy for anyone anywhere.



Young Aussie, Blake Harris of Vegepod, will be hitting the Home Show's main stage Friday, March 22 at 5:30pm where he'll be talking The Ease of Container Gardening and The Urban Farming Revolution.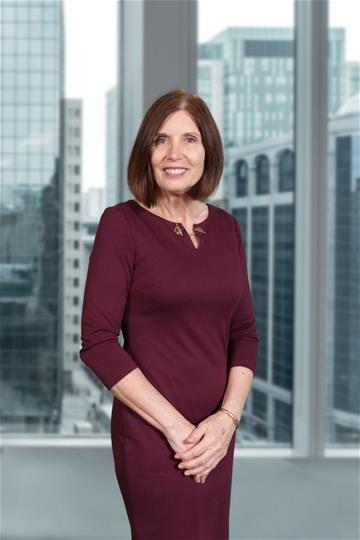 Francesca Lépine-Willson
Francesca Lépine-Willson has been actively involved in the housing industry for 47 years. She has been instrumental in the development, marketing and management of over 2,000 residential units as well as holding her real estate license for 20 years. She is a member of Lépine Corporation and, with her brother Francis Lépine, is helping bring a new generation of luxury apartments to the Ottawa area. Francesca enjoys the challenge of meeting the new needs in the real estate world such as downsizing and now co-living.

Francesca Lépine-Willson of Lépine Apartments will be sharing her wealth of housing industry knowledge on the main stage Friday, March 22 at 4:00pm and Saturday, March 23 at 2:30pm where she be discussing Simplifying Life: The Trend of Downsizing and Co-living.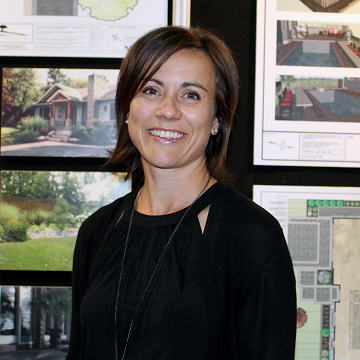 Stephanie Scott
Stephanie Scott is a multi-award-winning landscape designer with Yards Unlimited. For the past 14 years she has created one-of-a-kind outdoor spaces that relay a sense of place and timeless beauty. Drawing on her background in graphic design and time working in her family's garden centre, she has a strong appreciation for horticulture and a keen eye for design. Stephanie designs with the belief that the process should be as exciting and fun for the client as the end result.

Anita Murray of All Things Home and Stephanie Scott of Yards Unlimited together will be providing their expert advice on how to turn your backyard from a DUD to a STUD! Catch them on the main stage Thursday, March 21 at 5:00pm.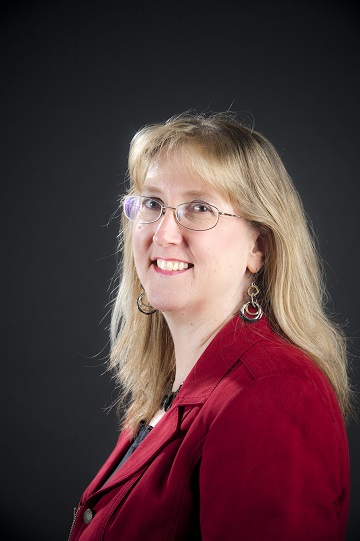 Anita Murray
Anita Murray is co-founder of AllThingsHome.ca, Ottawa's only comprehensive source of unbiased information on buying, renovating and maintaining your home. The veteran journalist and former Homes Editor at the Ottawa Citizen has covered the local housing industry since 2011.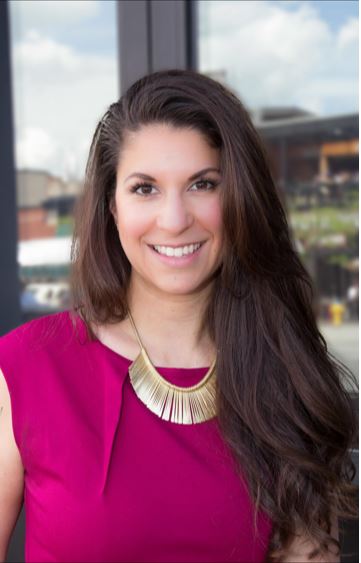 DEIRDRE JORSSEN
Deirdre Jorssen has been passionate about design from a very young age and has always known that interior design was her calling. More specifically residential kitchen and bathroom design. She is a graduate of the Interior Design program at Algonquin College and has worked in the design industry for the past 15 years. Deirdre has a wide range of experience from working in some of Ottawa's top kitchen and bathroom design centres, where she has become one of Ottawa's award-winning kitchen and bathroom designers as well as a National Design Award Winner. She is the Founder and Principal Designer of Eastboro Design Company and focuses primarily in residential interior design. Be sure to follow her design journey on Instagram @deirdrejorssen.


Award-winning kitchen and bathroom designer Deirdre Jorssen will be gracing the main stage on Sunday, March 24 at 11:00am where she'll be sharing her knowledge of Designing with Appliances and how to choose the right one's for your kitchen.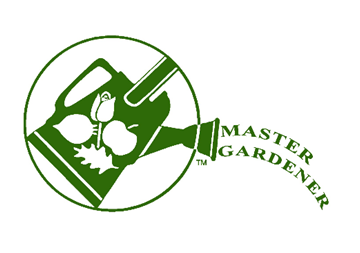 Master Gardeners of Ontario
Master Gardeners of Ontario Inc. is an independent non-profit charitable organization dedicated to helping home gardeners. They are represented by experienced gardeners who have studied horticulture extensively and continue to upgrade their skills through technical training. With this training and continuing education, Master Gardeners provide expert horticultural advice to the general public.
Don't miss Fran Dennett and Nancy McDonald of Master Gardeners of Ontario! Fran will be chatting Edibles and Posies Side by Side: The Art of Growing Food and Flowers Together on the main stage Thursday, March 21 at 6:30pm. Nancy McDonald will be sharing Tips and Tricks to Making Gardening Easy and Fun on Saturday, March 23 at 5:30pm.